School Age Enrichment
A certified teacher facilitates social, developmental and academic opportunities. Skills are introduced, practiced or mastered using research-based learning techniques and strategies to facilitate development of core academic skills. Emphasis is placed upon furthering reading, math, and handwriting abilities, as well as social communication skills. Volunteers are utilized as classroom assistants and caregivers are often offered a concurrent Parent Information session. For more information contact Lisa Darst
School Age Resources
Announcing: Fall Bike Sessions
Hosted by Down Syndrome of Louisville
Facilitated by Physical Therapists
With Associates in Pediatric Therapy (APT)

It's that time again!! Saturday School for grades K-8 will begin on September 8th! The program has a focus on social and communication skills, and will also include some academic activities. We will have class from 10:00 a.m. -12:00 p.m. Parents do not need to stay. Please use the link to find an enrollment form, and email the completed form to Lisa Darst at ldarst1@gmail.com . There will be a one-time $10 fee that will cover all sessions. This fee will cover snacks, and supplies for activities and cooking. There will be six sessions this year and will be in the months of September, October, November, February, March and April. We hope to see you there!!

This is a booklet for you and your child to fill out and share with their teachers and classmates.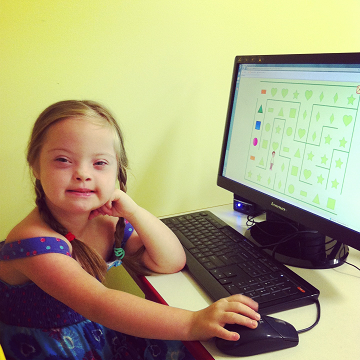 Saturday School Age Enrichment
*Check back in for information about the next Saturday School Age Enrichment enrollment!