Programs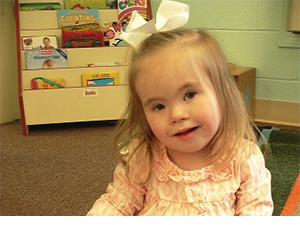 DSL provides comprehensive, research-based educational services and programs to our members and their families. Check our website to see which programming is offered at each location.
Infant/Toddler Developmental services - Developmental Interventionists (DIs) provide weekly or bi-weekly visits that focus on five developmental domains; cognitive, physical, communication, social-emotional and self-help. (ages infant to 3)
Early Education - DIs facilitate social and play opportunities targeted to each child's developmental needs and goals. (ages infant to age 5)
School-Age Enrichment-(elementary school-age) - A certified teacher facilitates social, developmental and core academic opportunities where skills are introduced, practiced, or mastered. Emphasis is placed on reading, math and handwriting skills. Social communication skills are also a priority in the program.
Tweeners Social Activities - Once a month a special event is hosted for our members ages 11 through 16. The goal of this program is to have fun and promote developing friendships.
Teen and Adult Social activities - Three group activities or special events are hosted each month for teens who are at least 16 years of age and for our adults.
Steps to Independence - Weekly life skills training with the goal to assist participants to  become more independent at home and in the community.
*Kentucky Steps (ages 15-21) meets on Tuesdays from 4:00pm-5:00pm
*Indiana Steps (age 16+) meets on Thursdays from 6:30pm-7:30pm
Living and learning - This once-monthly program provides learning opportunities for adults in two high-interest areas; cooking and computers.
Adult Development Academy - This program provides academic learning opportunities, life skills classes and community outings for individuals who have completed high school. Members will participate in core academic classes based on their skills, interests and abilities. This is a weeklong program and members decide (based upon their waiver) which days of the week they will attend.
Adult Academic Tutoring - This post-high school education program focuses on the maintenance, retention and acquisition of academic skills. Students meet with their tutor for 90 minutes each week to work on learning goals.
College Connections – This collaboration between JCTCS and DSL allows members to have a college experience while taking specific courses for audit or credit.
Career Solutions- Members will work with Supported Employment specialists to clarify employment goals, develop interview skills and obtain desired employment. Support is provided by DSL staff to assist members to retain employment.